In Memoriam
Charlie Emile St. Germain
It is with sorrow that we announce the passing of Mr. Charlie Emile St. Germain, of Paddle Prairie, Alberta, Canada, on Tuesday, June 10th, 2014, in France. "Charlie", as he was known to everyone he was travelling with, was 89 years of age and had returned to France to once again stand on Juno Beach, just as he did on June 6th, 1944, as one of the many brave Canadians who fought for the freedoms we know and enjoy today.
Charlie was nominated as a recipient for the Ordre National de la Legion d'honneur (National Order of the Legion of Honour), but unfortunately was to unwell to attend the ceremony hosted by the Government of France on June 5th, 2014. Mr. St. Germain has been awarded the Legion d'honneur posthumously, with the medal given to his family.
The Toronto EMS Veterans Support Team only knew Charlie for a short period of time, but we quickly grew to love him for his charm and laughter. We extend our heartfelt condolences to his family and friends, and especially to Alden who accompanied Charlie back to France, taking the best of care of him throughout their travels.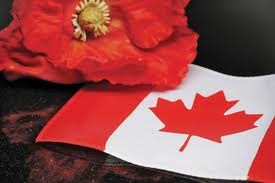 June 2014
Approximately 150 veterans from across Canada will be participating in a trip across the pond to commemorate the 70th Anniversary of D-Day and the Battle of Normandy.
Toronto Emergency Medical Services (Toronto EMS) will be working with Veterans Affairs Canada (VAC) to accompany the Canadian Delegation during this historic event. The Toronto EMS team and VAC medical team will facilitate the care and assistance in daily living activities of our veterans.