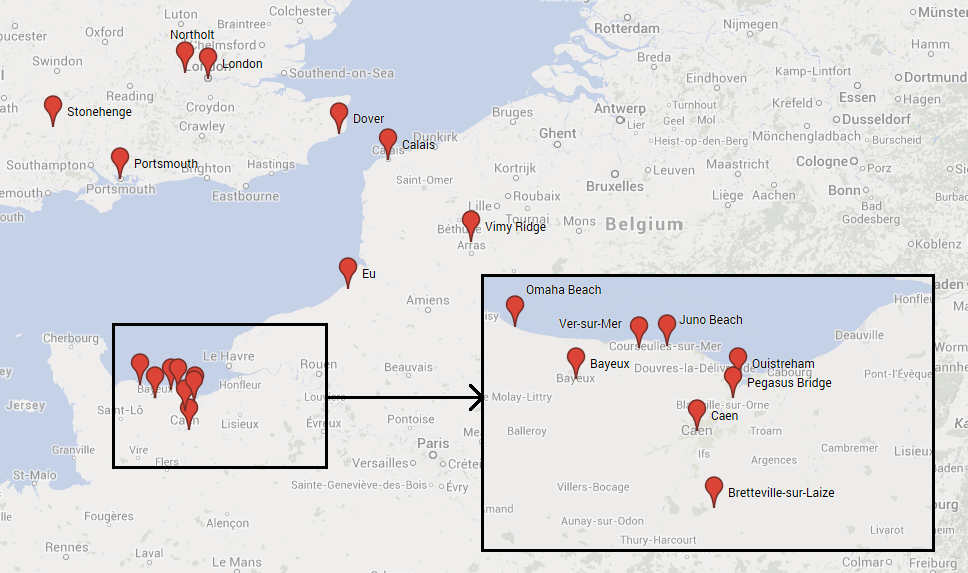 102 Barrie Silver Fox Squadron undertook a trip to the United Kingdom and France to participate in citizenship, educational and recreational activities. 142 Mimico Determination Squadron has been invited to include up to five Cadets in the trip. Up to 35 Cadets in total will be selected to participate in this international experience. The trip took place between 6 – 23 March 2014, inclusive. While there, they met with British Cadets from 14F (Northolt) Squadron of the British Air Training Corps (ATC).
Travel will be by commercial airline to the United Kingdom. Whilst in the UK, we will travel by public transport to our various tour locations. Travel to France will be via the public ferries, and travel in France will be by motor coach hire transport to our various tour locations. The accommodations in the UK will be at MOD military establishments and in France at youth hostel facilities – U.N.C.M.T. and Centre des Fontaines.
Whilst in the United Kingdom and France, Cadets participated in a variety of activities, with specific emphasis related to educational, cultural and citizenship experiences, visiting museums, theatres and locations of Canadian historical significance and Canadian, Commonwealth and Allied War Cemeteries. Cadets will also had the opportunity to visit Canada House in London, Buckingham Palace, and British Ministry of Defence (MOD) facilities.