Churchill War Rooms, Horse Guard Palace, Buckingham Palace, Canada Gate, Bomber Command Memorial, Jack the Ripper Walking Tour
SPITFIRE
Hello Blog Log! I'm so excited to write about today. In the morning we had to leave early because we had a long day ahead of us. We thought it was going to rain, but thankfully it didn't. Thank goodness.
We took the Underground Tube to Westminster Abbey. (Honestly, I'm not sure how you spell these British names). We also visited the buildings around the Abbey. All the buildings were very detailed and looked amazing in pictures. Later on, we walked a bit farther to the Churchill Museum.We got a 'guided' tour around the rooms that Winston Churchill used during WWII. It was quite interesting. The conditions of living weren't the best and were actually really simple. We had lunch at the park in front of the museum. The birds were trying to eat our sandwiches and I can honestly say that I HATE pigeons. Their eyes freak me out.
We were lucky to visit Buckingham Palace. There was so much gold. The Queen is plating her gates with GOLD while I'm here trying to scrape up money for FOOD. The main point of my day was Jack the Ripper. We took a tour around his crime scene and WOW did he love to rip up guts! Jeez, no wonder I never want to be a doctor. Our tour guide had quite the sense of humour.
For dinner we had some nice cultured food. We got Burger King. Quite cultured indeed. (BTW it tastes like any other burger)
I'm very, very tired. I'm not the one one. The ride back was exhausting. I'm half asleep writing this. Anyways, I really don't have anything else to say. This page was a complete waste of space and ink. (I'm so sorry Sir Morrison). OH YEAH! I just remembered. We crowned WOII Morrison with Cpl Padure's clout glasses. Now he's a clout God. Yay! Captain Hind-Powell thought the glasses were ugly since the rim is thick and white.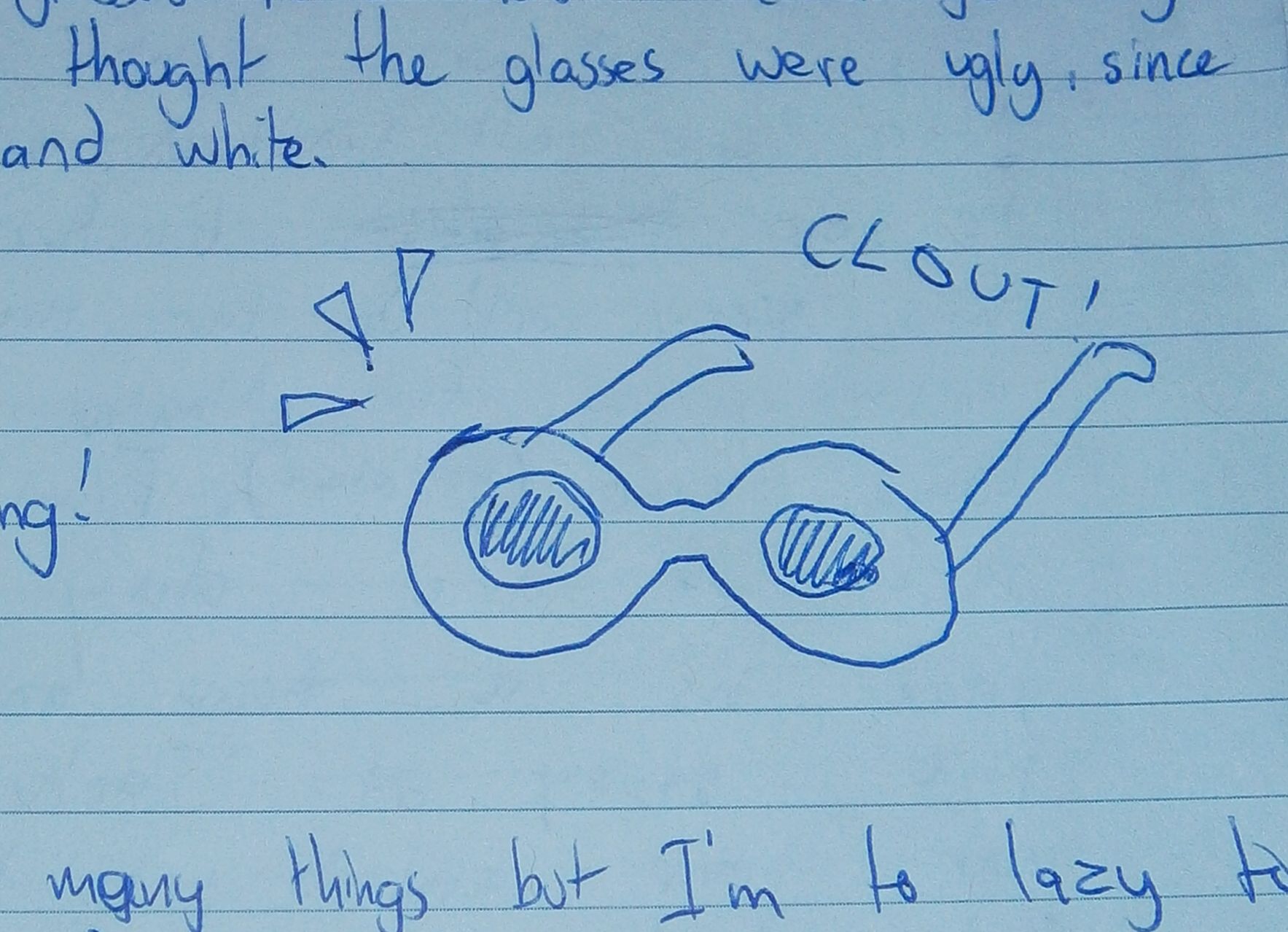 Alright I'm done. Thanks for listening! (I missed out so many things but I'm too lazy to write them down)
Cadet Corporal Karavelis
HURRICANE
Today after getting ready for the day and eating breakfast, we made our way to the station. Our first stop of the day was to see Parliament. We briefly got to see Big Ben and West Minster Abbey. I am very excited to get to go inside and fully see the Abbey. After we walked to Trafalgar Square, where my flight took pictures on a lion statue. It was a little difficult to fit everyone up with the lack of space but nonetheless we worked successfully as a flight to get the job done. Soon after, we made our way down to Buckingham Palace. The entire Squadron had the chance to take a picture with the Canada gate before we left. Before dinner we got the opportunity to see a memorial and got to shop the Hard Rock Cafe and see art at the Royal Air Force Club. For dinner today, we ate Burger King as it was the only restaurant in the area to feed at 56 of us. For our final activity before heading back to base, we went on a "Jack the Ripper" tour where we learned a bit of Britain's history. All in all it was a very fun, educational day.
Cadet Sergeant Wieckowski
HURRICANE
This morning I did the usual; woke up and got breakfast. Afterwards we went to see the Churchill War Rooms, an underground bunker made during World War II to give Prime Minister Churchill space to muster plans and the likes to the British troops, as well as communicating with his allies in absolute secrecy during German raids. The museum had tons of interesting information on Churchill and his involvement during the second World War and what life was like in the underground biker and what it's workers though or remembered about Churchill.
We later came to watch the Horse Guard's Parade in the Changing of the Guards. Afterwards we went to multiple photo taking locations such as Trafalgar Square with a giant lion statue as well as the Canada Gate – a monument for Canada as a commonwealth nation. The Gate is extremely close to Buckingham Palace. As such, along the way, we managed to catch glimpses of extremely important buildings used by royalty. We got to see the Bomber Command memorial that lies beyond the Canada Gate. It is a memorial for all the people who grew bomber planes or died trying, as they are the ones who secured our victories over the enemy.
We soon reached the Royal Air Force Club to see paintings there. The Royal Air Force Club is a club reserved for Air Force Personnel or ex-personnel to go. As such we were extremely fortunate to be let in.
Finally for the final part of the day, we went to eat at Burger King. Then for the final and most entertaining part of the day, we went to the Jack the Ripper walk where we were explained in great detail, the history and mystery of Jack the Ripper in the very places in which they happened. Overall this day provided some very fun sites. We went from gorgeous moments in the morning to an intense trail of one of the most infamous killers in history.
Cadet Leading Seaman Millan
SPITFIRE
Today was an exciting day. We took the underground tube to Westminster Abbey. We walked passed some of the buildings on the way to Churchill Museum and all of the buildings were very textured. When we got the the Churchill museum ,the workers gave us these 'guided tours' that were pre-programmed into speakers. The guided tour was about the rooms Winston Churchill used in WWII. After the tour we had our lunches in the park that was right in front of the museum. After we all finished our lunches, we went to see Buckingham Palace, which was pretty cool. So far the day was long and was exciting. For dinner we went to Burger King (great place). Finally as the last part of our day, a tour guide gave us a tour and explanation of the story of Jack the Ripper. After our tour ended we took the underground tube back to where we sleep and went to bed. Overall today was very interesting because of what we saw, and I am really looking forward to tomorrow.
Cadet Corporal Kunyckyj, A
HALIFAX
We woke up at 6:00am and put on our Squadron wear to get ready for a day filled with lots of activities and interesting places to visit. Following a well-prepared and delicious breakfast was a long ride on "The Tube" to a museum called "The Churchill War Room". Upon our entrance, we were provided with automatic phone-like guides that would aid us in understanding the different settings we were to visit within the underground area. I learned significant historical details about the former English Prime Minister's life, ancestry, major efforts and several contributions to the Second World War. I saw actual letters, posters and personal diaries kept/exchanged during those times as well, which fascinated me greatly. My favourite experience during this visit was viewing a doodle drawn by an official on a political map used throughout the war. This funny sketch allowed me to understand a different perspective about the war: despite the serious tasks that had to be performed to ensure the safety of the country, Churchill's trustees and office members still had time for some fun and for forming strong bonds with one another under a common, national goal.
Following this visit was our experience at the parade square for the Queen's Horse Guards. Cadets we able to have a glimpse at the stables, where military horses were kept. We were all met by an unpleasant smell while stepping foot into the stables, but such feelings were immediately replaced by awe-struck and when we saw the black horses themselves. Each was about my height (5 ft 7 inch) and had a majestic & elegant appearance. Some cadets were even offered the chance to feed the animals before the conclusion of our tour with a change of guards parade.
After visiting the stables and the Household Cavalry Museum, which contained displays of old telegraphs, military uniforms and horse equipment, we all walked to different places in the city. We visited Buckingham Palace, Trafalgar Square, The Canadian House and much more. We also went the Hard Rock Cafe, where some cadets bought many souvenirs for themselves and loved ones.
I was looking forward to having dinner at Burger King, but the meal made me feel slightly sick before our night walk. However, I became well within a short period of time, and was ready to experience a tour like none other. This part was the highlight of my day and the one educational experience that I learned lots on so far. All participating cadets were lead on a special walk by a guide along streets of London city; ones believed to have been walked on by Jack the Ripper many years ago. I learned about the facts and myths surrounding this mysterious figure, and all the victims he had claimed the lives of. Although the events of his doings were extremely sad, I found the historical details of what had happened interesting, especially knowing that they had occurred in the exact settings I was on. The end of this tour concluded our memorable day and I was very tired during our return to RAF Northolt. I loved the events of today, and the countless pictures I took will help me remember the remarkable places I have been to.
Cadet Flight Sergeant Audi
HALIFAX
Today we had an early morning, with wakey-wakey being at 6am. Within the hour we were all down at the mess hall enjoying a warm breakfast. With food in our stomachs, the group took the tube into London and walked to one of its most picturesque spots, Westminster Abbey. As we walked along we saw a scaffold-covered Big Ben, Parliament and St. Margaret's Church. We snapped pictures all around the gothic structure before walking down to Churchill's War Rooms museum. There, we walked in the steps of Winston Churchill while learning his significance in World War Two. Did I mention that the museum was underground the bunker that the war was fought from? It was amazing to not only learn but to experience the history of the war rooms and realize the importance of Churchill. From there we were given a close-up look at the Queen's Royal Horseguards' stable. We spoke with the Sergeant, saw the equipment and even got to meet one of the horses. After a lunch in the park, we hiked over to the "Buck House". We spent time walking around Buckingham Palace and got some amateur photography in; snapping photos of the palace itself and the Canada Gate. Then, Exercise Canadian Invasion went into full swing when we took over a nearby Burger King. We scarfed down our Whoppers and met the guide for our next exciting tour. A nighttime Jack the Ripper walk. It was an exciting and educational day!
Cadet Chief Petty Officer First Class Watson
BLENHEIM FLIGHT
I am quite tired. It is ok though because it is the type of happy-satisfied tired that you get from a fun day of doing activities. We started the day by eating breakfast and taking the London undergone to the War room where Churchill worked and lived during the battle of Britain. On the way to the war room we passed Westminster Abbey. The architecture was quite interesting and our group got into an interesting discussion on how statues are made. After the war room we ate lunch in Hyde Park and passed a bomber war memorial on the way to see a Royal British Cavalry brigade. We got to see the changing of the guard and even pet one of the horses. We stopped at Trafalgar Square for a few minutes and then walked to Buckingham Palace. Unfortunately the Queen is currently not home. Finally we visited the RAF club and ate dinner at Harveys followed by a Jack the Ripper tour. All in all today was quite fun. 😛
Cadet Sergeant Prince